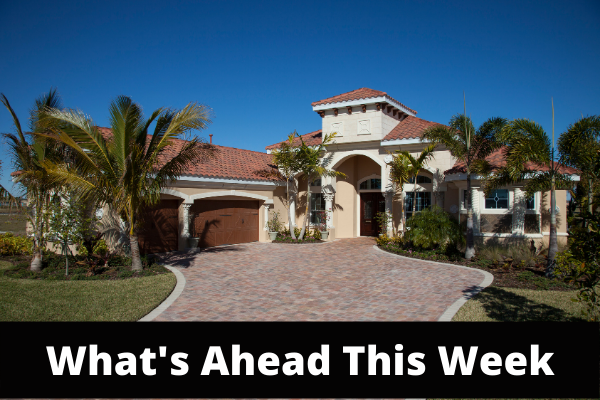 Last week's economic reporting included readings on home builder confidence in housing market conditions, Commerce Department readings on building permits issued, and housing starts along with readings on retail sales. Weekly readings on mortgage rates and jobless claims were also published.
NAHB: Home Builder Confidence Falls for 8th Consecutive Month in August
The National Association of Home Builders reported an index reading of 49 for home builder confidence in August. Analysts expected a reading of 54 and July's index reading was 55. Readings over 50 indicate that a majority of home builders surveyed viewed current housing market conditions as positive. Builders surveyed cited ongoing concerns including rising materials and labor costs and a lack of buildable lots, but rapidly rising mortgage rates and the resulting higher costs of buying a home increased home builders' concerns about the U.S. housing market.
Builders reported making buyer concessions including lowering home prices and adding buyer incentives. 20 percent of home builders surveyed said that they reduced home prices within the last month.
Component readings for home builders' confidence were also lower. Sales expectations for the next six months fell two points; the index reading for prospective buyer traffic fell by 5 points to 32 points. Regional readings also showed lower readings for builder confidence. The Western region reported 11 points lower builder confidence in July; home builder confidence in the Northeastern region fell by nine points and home builder confidence was seven points lower in the South. Home builder confidence in the Midwestern region fell by three points.
Mortgage Rates, Initial Jobless Claims Fall
Freddie Mac reported lower average mortgage rates last week as fixed-rate mortgages averaged 5.13 percent and were nine basis points lower. Rates for 15-year fixed-rate mortgages averaged 4.55 percent and four basis points lower. Rates for 5/1 adjustable rate mortgages averaged four basis points lower at 4.39 percent. Discount points averaged 0.80 percent for 30-year fixed-rate mortgages and 0.70 percent for 15-year fixed-rate mortgages. Discount points for 5/1 adjustable rate mortgages averaged 0.30 percent.
Initial jobless claims fell to 250,000 initial claims filed as compared to 252,000 first-time jobless claims filed in the previous week. Analysts expected 260,000 initial jobless claims to be filed last week. Continuing jobless claims rose to 1.44 million claims from the previous week's reading of 1.43 million ongoing jobless claims filed.
What's Ahead
This week's scheduled economic reporting includes readings on sales of new homes and pending home sales, inflation, and consumer sentiment. Weekly readings on mortgage rates and jobless claims will also be published.